You may find it hard to believe but it is true.. My dream lover confirmed that we met on a dream and I was dressed as snow white in the dream. My dream lover (later on) in an sms text message to my mobile told me about the dream we met on and me dressed as snow white. I still have text message in my mobile as evidence written in broken english.
After the dream a year later, i prayed to meet the lover on dream in real life and we met on msn contacts added out of nowhere from the internet (that came on my computer) after i prayed a year later about my lover on dream and to meet him in real life. After praying to my Father Jesus suddenly my dream lover as
.........@hotmail.com
came on my computer as a msn messenger contact and it (msn) asked me if i wanted to add the contact ( unknown hotmail address at time) to my msn list of messenger contacts and i did. We started conversing and after i confided about a spiritual dream i'd had with a pony and a girl, it was my dream lover (now hubby), who told me "he thought he knew me" though we were strangers and that he saw me on dream dressed as snow white a year before. What a miracle for Jesus again. I said Yes it is so true.
Little Snow White is an old story, a classic fairy tale told and retold to scare, .... She found herself in an alternative life with the 7 dwarfs. ... She fell asleep and was waken by a partner that she had dreamed of. ...I fell asleep and saw a spiritual manifestation after my prayer of my future husband on a dream vision and we met on the dream with me later dressed as snow white and we saw the colourful 7 dwarfs around me in the dark spiritual realm of the dream too.
Snow White, dressed in rags, but cheerful despite her misfortune at the hands ... Her dream is that a handsome young man will some day come and rescue her. .............I was suddenly put on rispiridone consta at the time of dream, an injection and i thought it would be the end for me on this drug, because of the side effects. I prayed to my Father Jesus out of desperation to meet a husband, then i dreamt my husband in suddenly and met my future husband on a dream. It was beautiful of Our Father to bring me a husband on a dream after praying.
I have had premonitions and pre-cognitive dreams and visions come true before. Par example, I had a premonition about my brother dying..it later came true. I saw in my dream vision after nursing my baby "my brother being beaten up". I asked God what my brother might die of and God showed me Richard in my dream drinking too much with his friends and then God answered "liver". I then prayed my mother might know something bad may happen to my brother Richard and she must've got the message from Jesus straight away and we both then heard an auditory voice speak " Don't be too cocksure" on my dream vision. I'd never heard these strange words before. My mother confided she'd heard an auditory voice say " Don't be too cocksure (at the exact time I heard it on dream too). My mother told me she was woken at night before my brother died with a knock at her door/ at her chest and she heard something say to her (ie. an angel say perhaps) "Richard death, death Richard". I asked my mother about the words and she said "don't be too cocksure was something my Grandfather used to say. The Army Padre? chaplain came the very next day and confirmed our worst fears, my spiritual dream about my brother was true, and he told us he was beaten up and died of a ruptured liver. We were so sad but the dream had been either a warning from God or from the Devil/ occult as my mother had a bad influence and used to see psychics.
I had some channeling come into my dreams and some words of my mother spoken which came through the spiritual realm to me by my mother which sounded like clairaudience or an auditory hallucination that would later come true too. That's why I went to the Brisbane Healing Rooms and had soul-ties cut and repented of some channeling in my dreams, i thought it was, a sin of my mother. We prayed for Erin Vann too at the time and at the end of praying Jesus told the Church elder lady to tell me a word of knowledge " that my womb and all its tendrils are healed". My father Jesus had heard my prayers a week before about my sick womb and had answered my prayers and given a word of God for me, It was awesome to hear from God. ( I had prayed loudly and the strongest I'd ever prayed a week before, asking Father Jesus to heal my womb.) So beautiful to hear from God. I feel so special too. This is why I am not scared of death so much now and my faith is strengthened as after the awesome word of knowledge from my Father Jesus that day my faith is strong and i know" i am in the Lamb's Book of life".
On another occasion, my mother told me she was going to a Clairvoyent when i lived at Southport. I told her "it is against the Church", but my mother still went and wouldn't listen to me. I prayed To Jesus and then I seemingly sent out the words with the Holy Spirit to what i could suddenly picture in my minds eye as a psychic in the star. I said to the psychic ( that my mother was going to see) in the star , and i threw it out "Let it be known i will be leaving in 3 days time. I asked my mother later on what the Psychic had said and my mother shockingly said " the psychic said your daughter Julie will be leaving in 3 days" It was true too. My prayers to Jesus about her seeing a clairvoyent were meant to teach my mother the dangers of going to a clairvoyent but my mother sadly became more and more curious. It is uncanny but true.
I am Christian but my mother is not and she used to regularly see clairvoyents and attend the bad spiritualist church where psychics and witchs go. She used to tell me " julie I read you like a book' too. Which upset me, as my mother was quite psychic.

http://miasherwood.forumotion.net/dreams-and-visions-to-be-interpreted-f1/i-met-my-hubby-on-a-dream-t9515.htm#50568
My hubby and I met on a dream after I had faith that night and asked Jesus for a suitor/ a husband. Jesus could see I was inspired by a Pastor's story when he had told me God had introduced his wife to him on a dream. How beautiful for God to see that I had longed to meet a man in my dreams. Jesus has provided for my life and shown me my future husband on a dream. I asked which country my dream lover comes from, and God showed me the illustrated book of " Arabian Nights'.
It was no ordinary dream either, in it we saw each other in a spiritual manifestation and he saw me sleeping like a baby after i prayed he saw this and later i was dressed as the blessed snow white and around me in the black spiritual realm, the 7 dwarfs. He confirmed this on a text to my mobile. In his words that he ' saw me on a dream, dressed as snow white".
Any ideas and biblical or Christian interpretations pretty please.
Thank you kindly.
After i prayed To Jesus for a husband I saw a man lying back in a spiritual manifestation. He was suddenly dream-thinking about me. I prayed to God, he saw me, a beautiful girl sleeping like a baby. And he confided this in me later that he had seen this when we later met, a year later.
I asked God where he came from, my dream lover, and an illustrated book of 'Arabian Nights' came in my dream vision on my side of the veil and in the dark spiritual realm. It turns out my lover was from the middle east and was from a good Palestinian family and spoke arabic.
In the dark spiritual realm I then saw my lover I met on a dream and my future husband teaching frogs in the realm pond to mate. I saw frogs jumping from one lilly pad to another and playing lovingly together. He later in conversation made a joke ' about rape frog.'
Then we both saw myself dressed as snow white with my face on her body in the vision and dark spirtual ream and the 7 dwarfs around me in technicoloured clothes. I later was spinning around like a cyclone.
After, my dream a year later I met the man on my dream after praying and his name suddenly came on my computer in msn asking me to add him as a messenger contact. We had an internet relationship for 2 years, then I flew to meet him overseas with my mother and we got married
[img]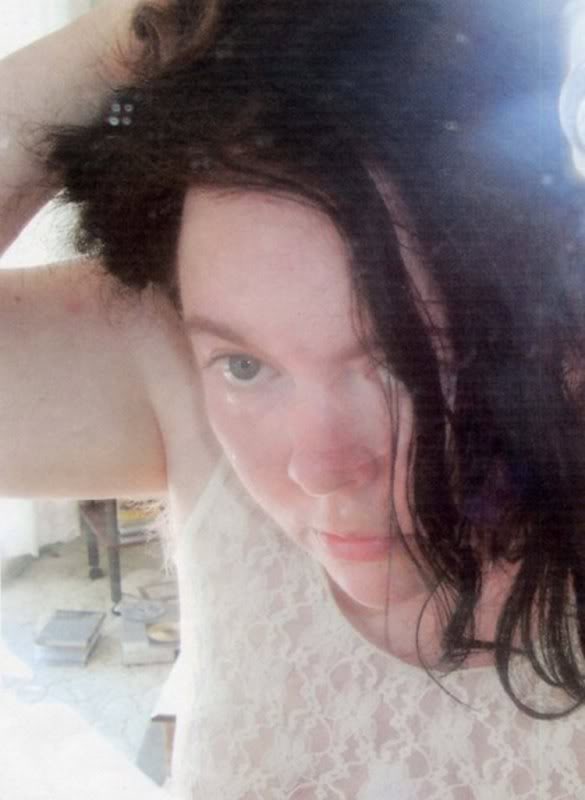 [/img]
Last edited by maideninmeadow on Thu Aug 26, 2010 12:50 am; edited 1 time in total (Reason for editing : spelling error)
New Member





Posts

: 56


Points

: 137


Join date

: 2010-08-22



---
Permissions in this forum:
You
cannot
reply to topics in this forum